Riverview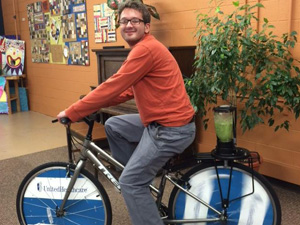 Riverview of Adult Day Services of Southeast Wisconsin, LLC is our newest exciting opportunity that provides individuals with a range of activities to develop independence and increase self-esteem. Our team will help participants to achieve their self-directed goals by providing support in their daily life. We will help individuals become more active members of their community through day trips and volunteering. This location will officially open on September 1, 2016, and will also offer an after school program for adults with disabilities who are 18 years or older. The purpose of an after school program is to provide extracurricular activities to those who are working toward their personal educational goals. Riverview is located in Waukesha, right on the beautiful Fox River and overlooking Frame Park.
At Riverview, individuals will be actively involved in planning activities and events. They will have access to a full gym, outdoor recreation space, community room, quiet areas, and a rec room with a pool table. We offer meaningful activities such as exercise, small group time, gardening, cooking, special events, walks, and other outdoor activities. There will be volunteer opportunities to interact and grow in social areas, as well as community integration that promotes employability. It is important to us that the individuals who attend this program help to shape it by having a say in their goals, community outings and daily activities.
The capacity at this location is 50. If you would like more details about Riverview, enrollment, or tours, contact us today at 262.970.1813 or [email protected]. We look forward to hearing from you!