Wisconsin Center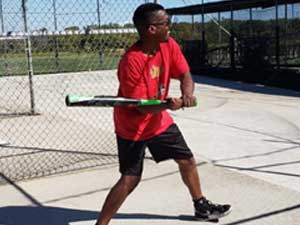 The Wisconsin Center of Adult Day Services of Southeast Wisconsin, LLC is located in Wauwatosa. This Day Treatment Program is for adults with moderate to severe mental challenges, cognitive delays, traumatic brain injuries, and other psychosocial difficulties.
Adults who attend Wisconsin Center are provided with a variety of opportunities for both individual and group activities. These activities are designed to improve many functioning areas such as social, task, and behavioral performance. This program offers peer support groups, incentive-based performance programs, volunteer opportunities, and community access. Wisconsin Center activities focus on personal improvement, especially in the areas of work readiness and personal well-being.
Our main goal at Adult Day Services of Southeast Wisconsin, LLC is to provide individuals with the structure and support for their daily lives that will lead to the attainment of their long term goals. This may include heightened stability within their community, at a suitable environment that is the least restrictive. This program assists the participant in the realization of their academic and vocational aspirations.
Our capacity at Wisconsin Center is 25, and this location has an all-male population. To receive more information about our adult day services, enrollment, or schedule a tour, contact us via phone at 414.837.5804. You can also reach us at [email protected].