Grant Center Located in the Wil-O-Way Recreation Center in Grant Park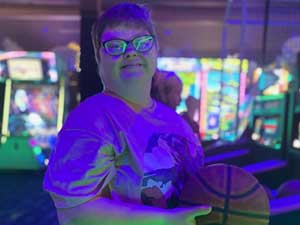 Grant Center is located in beautiful Grant Park of South Milwaukee. At this Adult Day Services of Southeast Wisconsin, LLC location, program participants have access to a greenhouse, walking trails, wading pool, and the 7 Bridges Trails. Grant Center provides plenty of green space and features a range of interactive park amenities. The strong connection to nature allows for a relaxing, comfortable environment to learn and grow within the community.
Adults at Grant Center are provided with the necessary experiences to develop independence and increase self-esteem. This is achieved using a person-centered approach with focus on community access, volunteering, educational opportunities, and a variety of recreational activities.
The capacity at Grant Center is 50. To get involved with South Milwaukee Adult Day Services of Southeast Wisconsin, LLC, give us a call! We are available to discuss program details, enrollment, and scheduling a tour. We can be reached via email at [email protected] or phone at 414.215.7255.